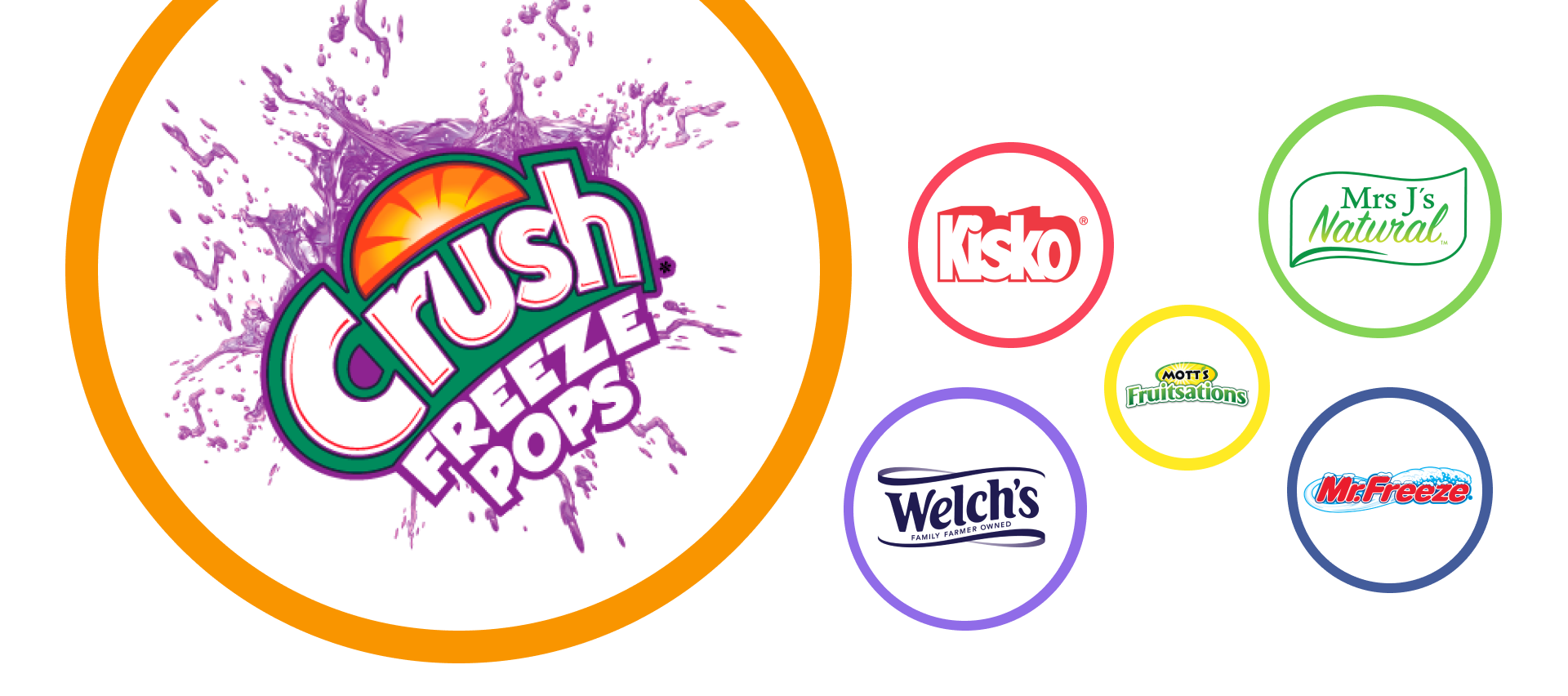 Our Crush Products
The Crush brand is no stranger to the spotlight. Since the year 1911, the beverage brand has been refreshing and rehydrating people with the iconic Orange Crush soda drink. You can thank Clayton J. Howel and Neil C. Ward for inventing this masterpiece that we all just can't get enough of! The company went on to produce more tasty flavours that have become ultimate crowd favourites, such as Crush Grape, Crush Lime, and Crush Cream Soda. Without a doubt, Crush has become one of the most popular soda brands across the globe.
What happens when a world-renowned soda brand partners with one of the world's top freezie manufacturers? You get the refreshing phenomenon called Crush Freezies! All those familiar flavours that you know and love are now here to rehydrate you in the form of delicious freeze pops!
The uniquely irresistible tastes of these treats will be the ultimate freeze pop of your dreams. Get them in a box of 27 giant tubes or purchase the combo box that's an assortment of the famous Kisko flavours (blue raspberry, berry, pineapple, and orange cream) PLUS the four exciting flavours of Crush!
These treats are for anyone to enjoy, anywhere! Crush Freezies are free of the 10 major allergens including peanuts, gluten, milk, eggs, soy, sesame, or tree nuts. Additionally, these snacks are completely vegetarian-friendly, vegan-friendly, and are kosher.
It's time to go on a summer adventure across the rainbow with the colourful and refreshing flavours of Crush Freezies! Trust us, you'll be crushing on these freeze pops for summers to come.