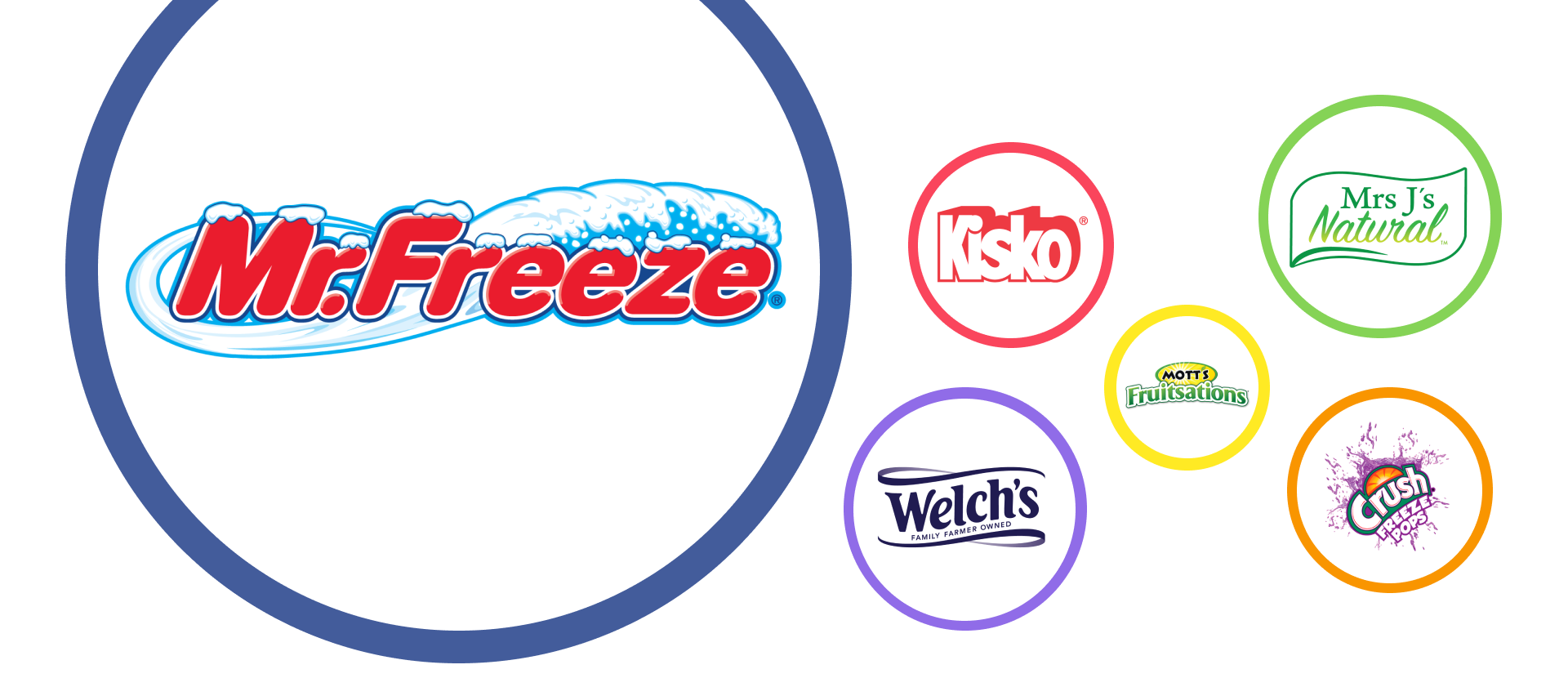 OUR MR. FREEZE PRODUCTS
When the sun is shining bright and the weather gets way too warm to bear, there's only one hero who can save the day — Mr. Freeze!

The funnest way to rehydrate will always be with the classic freeze pops everyone grew up with. Not only does it give youa delicious boost of energy, but Canada's #1 freezie always manages to bring back some of your best childhood memoriesever! It's a trip down memory lane and a delicious snack all in one — and you can add it to cart right here at Kisko!

When Kisko acquired the iconic national brand, Mr. Freeze, in October 2005, this instantly paved the way for Kisko tobecome the largest freeze pop manufacturer in Canada.

From the classic Mr. Freeze Jumbo Freeze Pops to Mr. Freeze Electroice Sport, and Mr. Freeze No Sugar Added Freeze Pops, all of these products are manufactured by Kisko to make your summers cooler and sweeter. Thanks to Mr. Freeze's diverse range of products created with active lifestyles and dietary restrictions in mind, there's a perfect freeze pop for everyone! All these variants are free of the top 10 allergens, because we all deserve to be refreshed by the country's #1 freezie.

To suit your sporty lifestyle, Mr. Freeze Electroice Sport is here to recharge your body while recharging your taste buds at the same time.

If you love the flavour of the classic Mr. Freeze Jumbo Freeze Pops but are keeping a close eye on your sugar intake, then Mr. Freeze No Sugar Added Freeze Pops is the treat you seek. It's sweetened naturally with Splenda, so you can enjoy your favourite freezie minus the extra sweetness!

When we think freezies, Mr. Freeze automatically comes to mind — and every single flavour sparks an endearing memory. With Mr. Freeze, nostalgia has never been more refreshing!