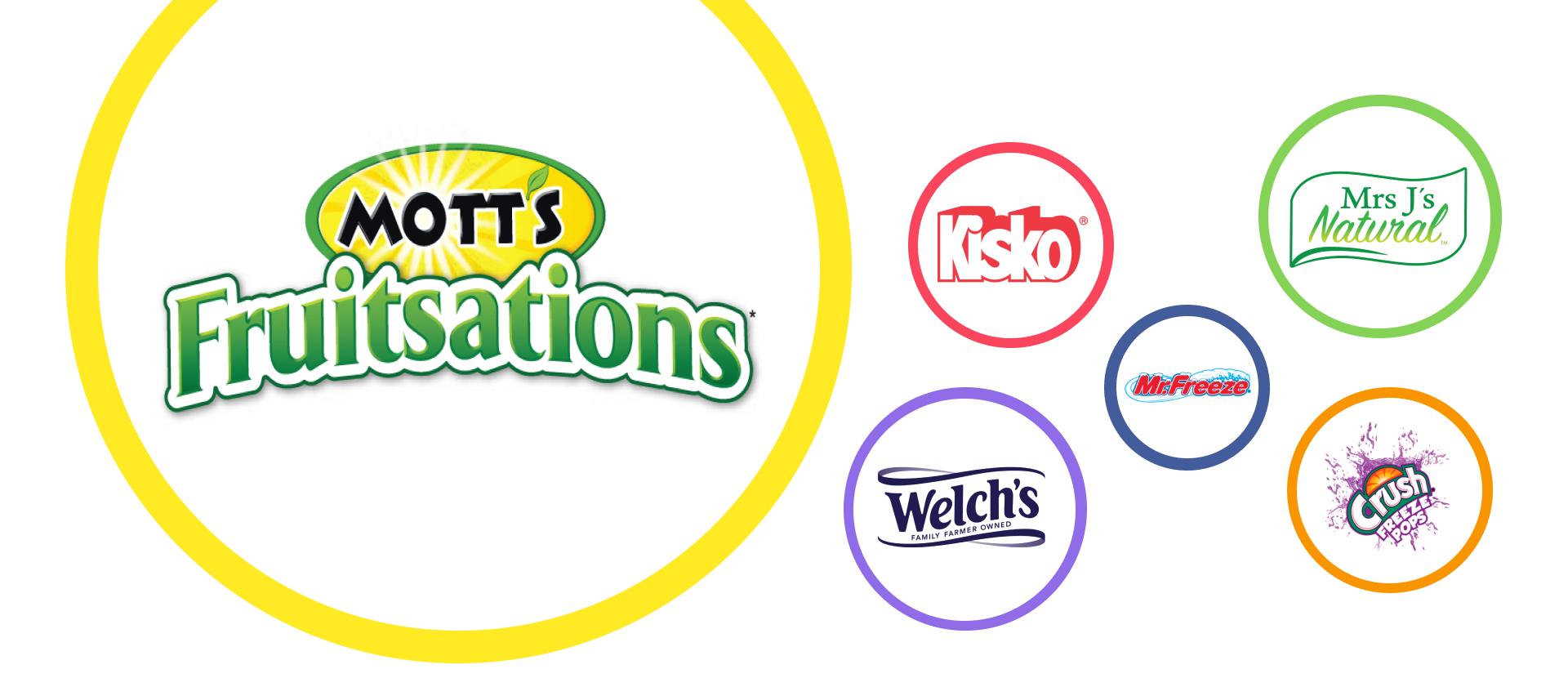 OUR MOTT'S PRODUCTS
The new apple of your eye is here — and it's called Mott's Fruitsations Juice Ice Bars! They're all-natural with no preservatives or added sugar. This is the ultimate treat you've been looking for, and you can find these deliciously healthy snacks right here at Kisko!

When it comes to apple-based products, there's no other brand that is more iconic than Mott's. Since 1842, the company has been providing families with high-quality products that are the epitome of fresh and flavourful.

Initially using techniques that he learned from his grandfather, 1842 was the year that Samuel R. Mott established the company that would eventually become one of the most trusted brands in the whole world. The founder of Mott's worked tirelessly in his mill in Bouckville, New York to bring top-quality apple products, like cider and vinegar, to countless people in America.

What sets the Mott's brand apart was how the founder was a pioneer in advanced pasteurization and filtration techniques. Samuel R. Mott was a true trailblazer — and this paved the way for superior apple-based products that would turn the company into a household name for centuries to come.

From fruit-flavoured applesauces, to unsweetened apple sauces, and rich apple juice, these are just some of the iconic Mott's products that have been developed throughout the years — ones that we've all come to love and have incorporated into our daily lives!

Now, Mott's Fruitsations Juice Ice Bars are here to elevate snack time for the whole family! These frozen treats are taking snacks to a whole new level of nutritious. They're made with all-natural ingredients, no preservatives, and no added sugar. Plus, these treats are free of the top 10 allergens.

Enjoy the rich mixes of either Apple Blueberry, Peach Apple Carrot, or the crowd favourite Country Apple — only from Mott's!