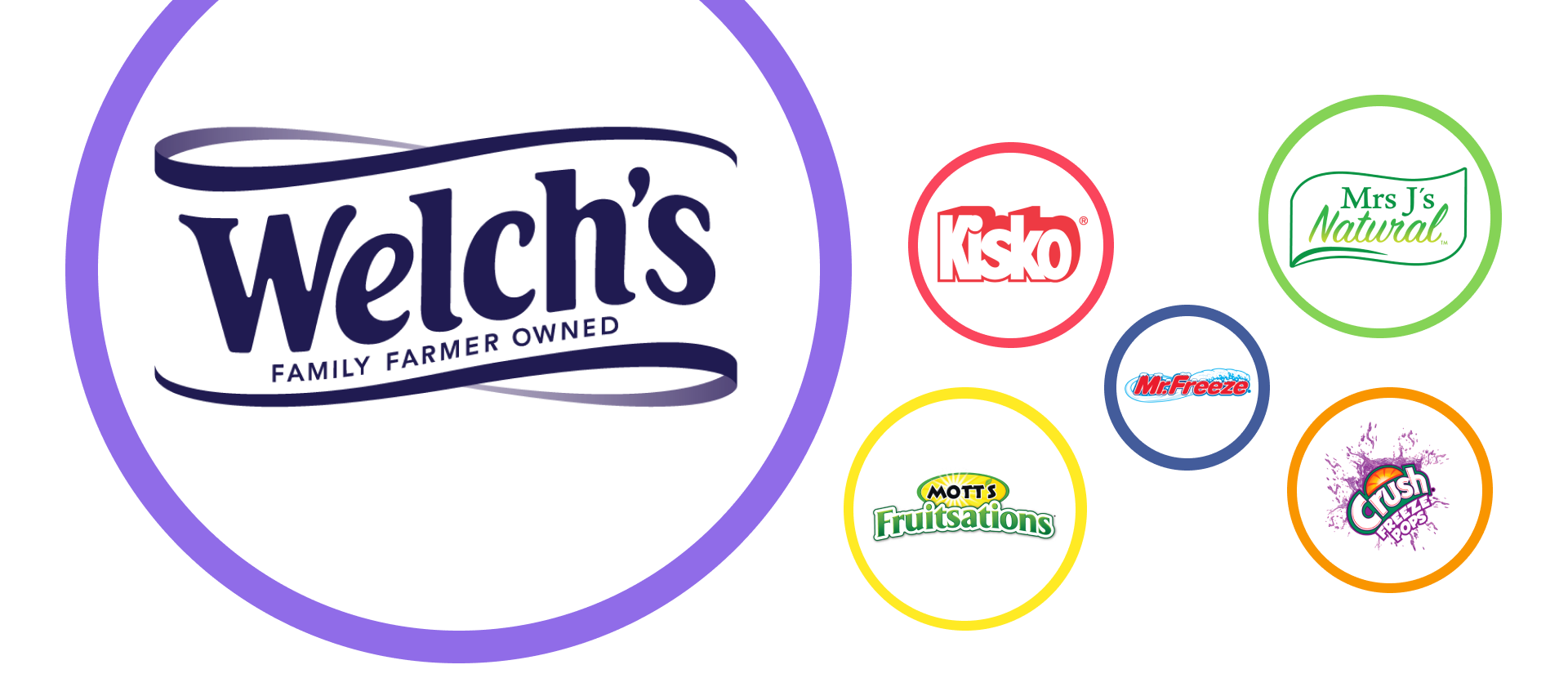 OUR WELCH'S PRODUCTS
For over 150 years, Welch's has been providing delectable fruit products that have become a staple in households all across North America. Everyone knows the Welch's logo all too well — and it's more than an assurance of something fresh,healthy, and of superior quality for the whole family to enjoy!

The Welch's brand has expanded exponentially ever since Dr. Thomas Bramwell Welch bottled his first batch of grape juice in his kitchen back in 1869. After becoming a household name for producing top-quality grape juice, Welch's began producing a wide variety of other items including frozen grape juice concentrate, fruit spread, fruit punch, and jellies — all of which have become crowd favourites and grocery list staples!

Today, Welch's is a co-op owned by families of farmers across North America. They're dedicated to bringing their best to every single harvest to produce your all-time favourite products that complete each mealtime and snack time — including the iconic Premium 100% Juice Ice Bars, 20% Juice Tropical Freeze Pops, and Giant Lemonade Freezies!

These products prove that there is no need to compromise amazing taste when trying to find a snack that is healthy for you! The fruity flavours of Welch's juice ice bars and freezies will never fail to refresh you on a summer's day. With all its unique flavour mixes, like Pineapple Passion, Mango Orange & Watermelon Berry, it will be absolutely impossible to pick a favourite.

One thing's for sure, the taste of each of these products is just as rich as the company's incredible history. The Welch's name itself is a seal of quality that families have loved for over a century and a half.
Where tastiness and healthiness meet, you'll find the juice bars and freeze pops of Welch's. No compromises (or artificial preservatives!) needed — only natural flavours.